By Dennis Hartley
(Originally posted on Digby's Hullabaloo on December 18, 2021)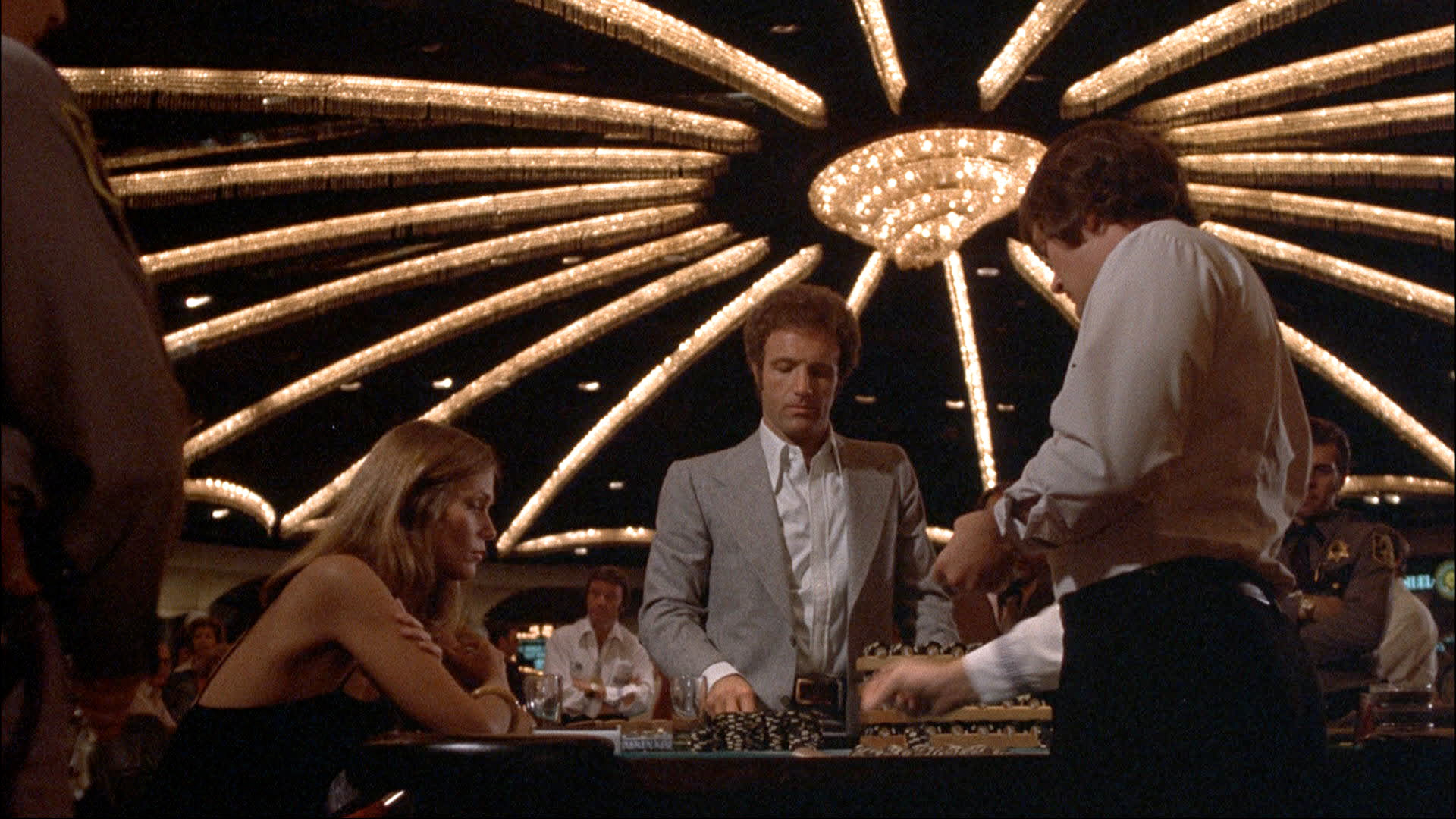 The Gambler (Imprint Films; Region 'B')
While there have been many films about degenerate gamblers, the twist in Karel Reisz's 1974 character study is that the protagonist is also a college literature professor with a penchant for discussing the ethical dilemmas faced by Dostoevsky characters (leaving it up to the viewer to determine whether he's lecturing to his students…or to himself?).
James Caan tackles this complex role with aplomb. Screenwriter (and future director) James Toback was inspired by the eponymous Dostoevsky story, but also drew from his own travails as a gambling addict. Also starring Lauren Hutton, Paul Sorvino, Morris Carnovsky and Jacqueline Brooks. The supporting cast seems to include every 70s character actor you can think of: Steven Keats, M. Emmet Walsh, Burt Young, Vic Tayback. James Woods, and Stuart Margolin.
Imprint's Blu-ray transfer is quite obviously not restored (debris and artifacts tell the tale), but image quality, detail and color saturation is still superior to the Paramount DVD released in 2017. Extras include an insightful commentary by author and critic Matthew Asprey Gear, a video essay by Chris O'Neill, an archival interview with Reisz, and more.
Imprint Films is a new outfit out of Australia specializing in reissuing hard-to-find and out-of-print films. Be advised, their discs are region 'B' locked; so they require an all-region Blu-ray player (prices on all-region players have dropped considerably in recent years; worth the investment for deep-catalog film buffs). While many of their titles cross over with domestic reissue specialists like Criterion, Shout! Factory and KL Studio Classics, there is always the odd coveted obscurity that falls through the cracks (e.g. …like The Gambler).